Micronized limestone – playing a key role in industrial processes and the drive for a greener world
Specializing in limestone fillers, we sell micronized mineral raw materials for use in the manufacturing of industrial and agricultural products: animal feed, carpet backing, rubber, adhesives, grouts, specialist and precast concretes, sealants...
MICRONIZED LIMESTONE : A CRUCIAL INDUSTRIAL RAW MATERIAL
For over 25 years, Carbocia has sold limestone fillers to cater to the needs of a range of industrial and agricultural sectors. The main source of micronized limestone is the deposits of the Carrières de la Vallée Heureuse quarry, our long-standing partner. This limestone is a raw material of the very highest quality due to its exceptionally high levels of whiteness and great consistency in terms of physical and chemical properties.
Our location in the north of France and Belgium is the ideal base for supporting our commercial activities all over northern France, the UK, Belgium and the Netherlands.

Micronized limestone : A WIDE VARIETY OF USES
Our micronized limestone products are composed of at least 96% and up to 99% CaCO3, making them a raw material of extremely high purity. Products featuring our limestone fillers may be found in many industrial and agricultural fields: animal feed, carpet backing, rubber, adhesives, grouts, specialist and precast concretes, sealants, asphalt fillers, bricks, plasters, soil improvers...

CONFORMITY AND CERTIFICATION OF OUR FILLERS
Our filler products meet the relevant physical and chemical criteria for the fields of activity in which they are employed. To ensure their safe use and their adherence to the criteria on which their certification of conformity is based, our products are monitored daily by our in-house laboratory and on a regular basis by external laboratories which are accredited to perform tests and assessments in specific fields.

TRANSPORTING MICRONIZED LIMESTONE PRODUCTS
In order to maximize speed of delivery and traceability, Carbocia has built strong logistical partnerships enabling it to transport its limestone fillers all over France, the United Kingdom and the Benelux. We work hand-in-hand with experienced, fully-certified and accredited logistics specialists who take care of all aspects of transportation and ensure your consignments are delivered on time.
CARRIÈRES DE LA VALLÉE HEUREUSE : OUR PRODUCTION PARTNER
Carbocia's partnership with Carrières de la Vallée Heureuse enables it to draw on the quarry's expertise in crushing, screening, separating and micronizing technologies, opening the way for an ever-expanding range of applications and uses for limestone fillers. Their long-standing expertise in the field of mineral extraction means they can produce fillers that exhibit real consistency in both chemical and physical terms (particle size, colour...).
Carbocia, the specialists in limestone fillers
In terms of particle size, uniformity and consistency, colour, flowability and chemical composition our micronized limestone fillers (ranging in size from a few microns to 4 mm) are perfectly suited to agricultural and industrial uses, meeting the specific standards and requirements of these sectors. We are able to operate on a continuous production basis and boast an integrated logistics infrastructure.
Contact us
Carbocia
We sell top-quality limestone fillers extracted from the Carrières de la Vallée Heureuse quarry in France's Pas-de-Calais area. The intrinsic physical and chemical propertiesof our limestone and our micronization techniques are of major benefit to many industries. We shift our focus and adapt our products to keep pace with ongoing technological progress thanks to our partner CVH's laboratory.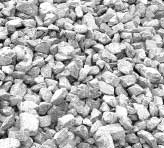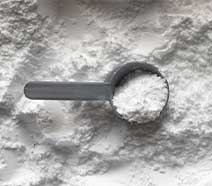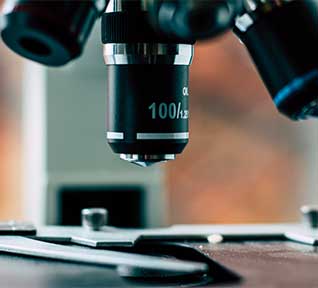 Our products
Our limestone has a content of over 96% CaCO3. This extremely high level allows us to meet the specifications of the industrial and agricultural sectors. The particle size of our fillers meets all relevant product requirements and complies with all standards and regulations currently in force.